The tool has been developed thanks to
---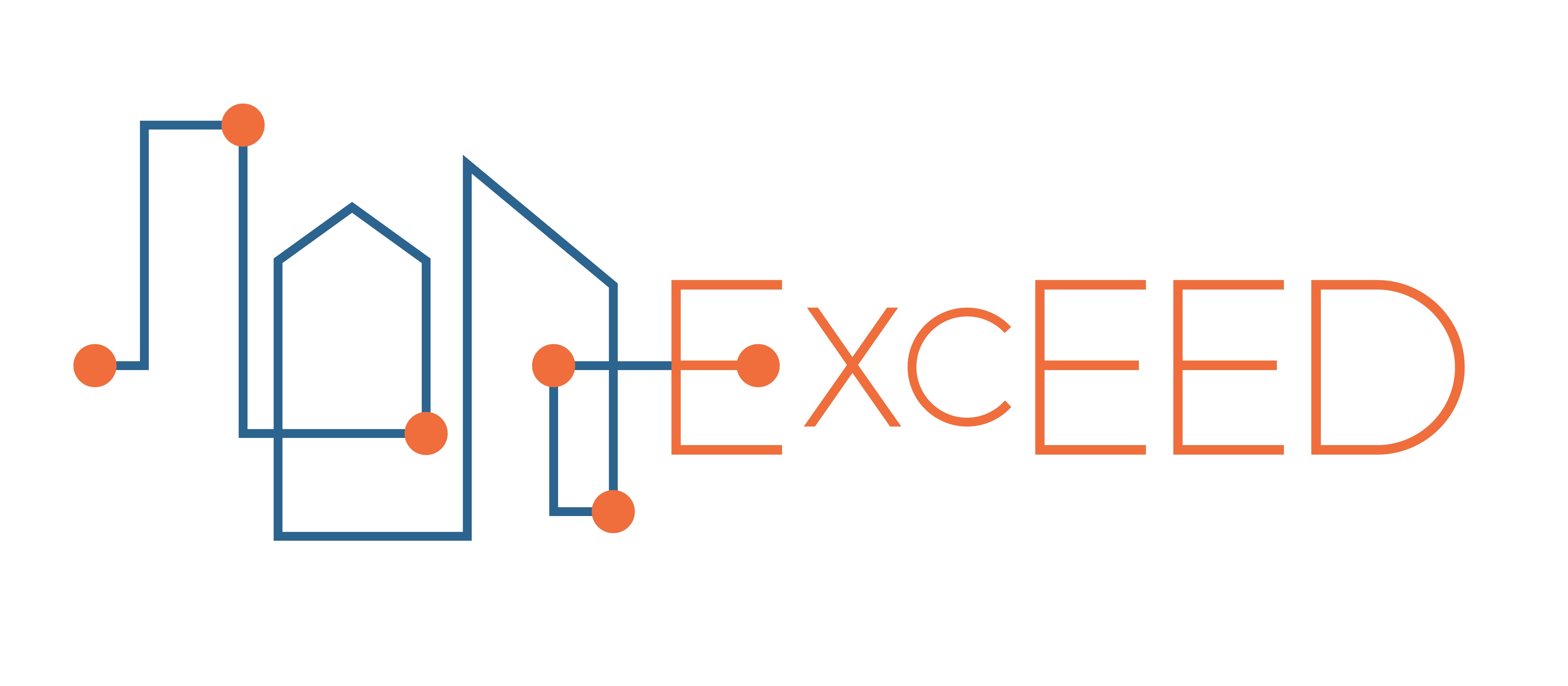 ExcEED – European Energy Efficient building & district Database: from data to information to knowledge
ExcEED is a H2020 project. It has the overall objective to create a European self-sustainable and dynamic database for measured and qualitative data on beyond the state of the art buildings and districts. The advanced tools and KPIs associated to the database will allow the analysis of real energy performance and environmental quality at the level of single building/district, geo-cluster of buildings, and European new or renovated building stock. The analysis will result in knowledge to inform single building managers, designers, and European policy makers.
This project has received funding from the European Union's Horizon 2020 research and innovation programme under grant agreement No 723858 www
---
   COST Action TU 1403
The aim of the COST Action TU1403 is to harmonise, share and disseminate technological knowledge on adaptive facades at a European level, leading to increased knowledge sharing between European research centres and between these centres and industry, the development of novel concepts, technologies and new combinations of existing technologies for adaptive facades, as well as the development of new knowledge such as effective evaluation tools and design.
The project is based upon work from COST Action TU 1403, supported by COST (European Cooperation in Science and Technology)
---
FACEcamp
FACEcamp project aimed at strengthen the cross-border collaboration between private companies and research and innovation centres in the field of advanced façade systems in order to build more comfortable buildings while using reducing their energy consumption. In particular, the purpose of this project was to support the players operating in this field for the performance evaluation of advanced façade systems. The objective of this project were: (i) the creation of a cross-border competence centre, and (ii) to improve the metrics (also called key performance indicators - KPIs), modelling approaches, and measurement methods used to show the capabilities and advantages (in comparison to traditional systems) of advanced façade systems.
This project ITAT1039 has received funding from ITA AUT Interreg 2014-20 www
---
Other projects using this tool
---
4RinEU - Robust and Reliable technology concepts and business models for triggering deep Renovation of Residential buildings in EU.
The H2020 4RinEU project offers robust and reliable technology concepts and business models to encourage large scale renovation of the existing building stock. 4RinEU approach will foster the use of renewable energies and will help designers manage the different stages of the deep renovation process, thus minimising failures in design and implementation. www
---
CommONEnergy
The CommONEnergy project aims to re-conceptualize shopping malls through deep retrofitting, developing a systemic approach made of innovative technologies and solution sets as well as methods and tools to support their implementation and to assess their environmental and social impact in a life cycle approach.
Wholesales & Retail buildings represent 28% of the total non-residential ones (BPIE, 2010). Considering typical shopping malls high impact on modern society (ICSC, 2008), the project addresses their transformation as lighthouses of energy efficient architectures and systems as well as assessment transparency. www
SmartBuilt4EU - The EU Smart Building Innovation Platform
The SmartBuilt4EU project is a 30-month project funded by the H2020 program and aims to foster collaboration between stakeholders of the smart building value chain, promote their innovations, and identify R&D gaps and policy recommendations to support the further uptake of smart buildings. It also contributes to the experimentation and implementation of the Smart Readiness Indicator, a common scheme for rating the smart readiness of buildings, in line with EPBD. www
---
Partners
---
Eurac – Institute for Renewable Energy
The institute for renewable energy conducts applied research on advanced energy systems, based on or including sustainable energy sources. its activities include national and international research projects, as well as direct cooperation with industry partners. industry-related projects normally involve the development of new products and the evaluation of technological solutions. The institute also supports the promotion of renewable energy technologies and assists political decision-makers the scientific consultancy.​
​The institute's research involves the extensive use of dynamic simulations and multiphysics modelling of advanced energy systems and buildings.​​ scientific results are based on laboratory tests of single components and integrated energy systems, as well as the monitoring of applied demonstration sites, experimental outdoor installations and residential buildings. The institute offers support also in the elaboration of complex energy models as decision support system for single energy systems or buildings as well as for urban and regional areas. www